Thank you for visiting our site!!
Please don't hesitate to call us with any questions or suggestions at 209-544-6466
or email andrea@depobook.com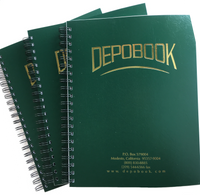 Still Going Strong!!
Since its debut in 1997 at the NCRA National Convention in Orlando, the Depobook notebook for court reporters has appeared in depositions in nearly every city in the country (and beyond).
Created by a reporter for reporters, we thank you for your input, your loyalty, your business and your commitment to our one-of-a-kind industry...
I'm addicted! I ran out of the books and didn't realize it so I need them soon - LOL

Lora M
Your key tabs saved my nails!
Love, love, love them...

Jenna
Happy customer since 2000.  Thank you for the best products!

BJ